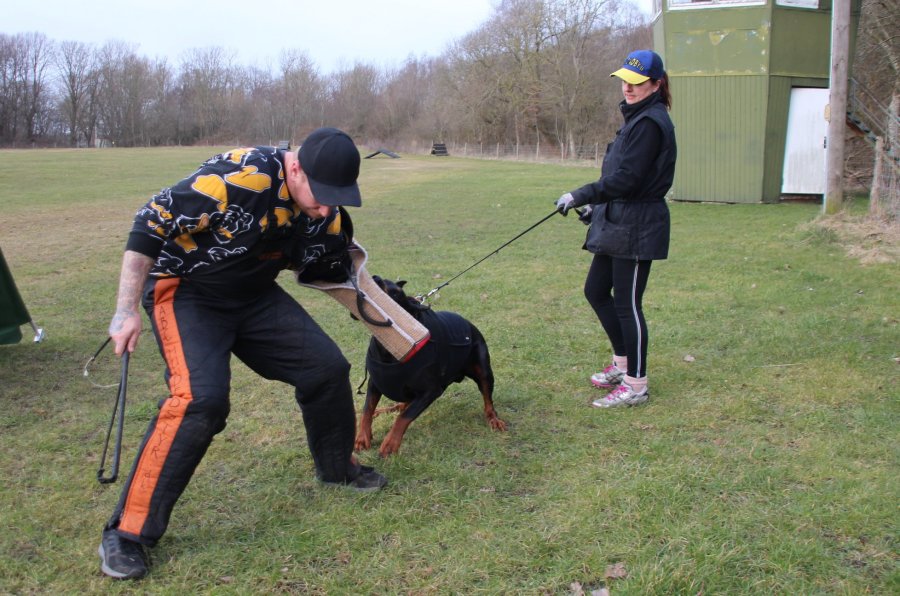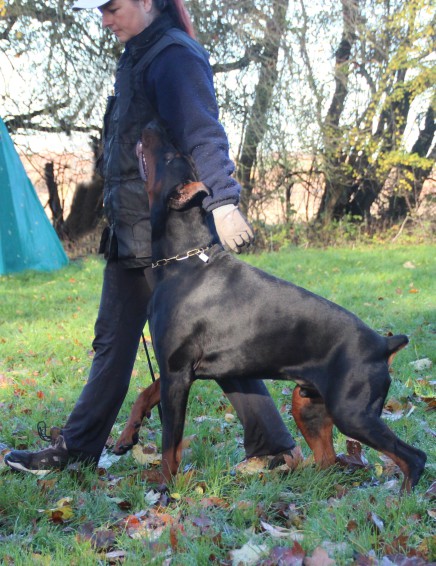 Tahi-reme Jedi 16 month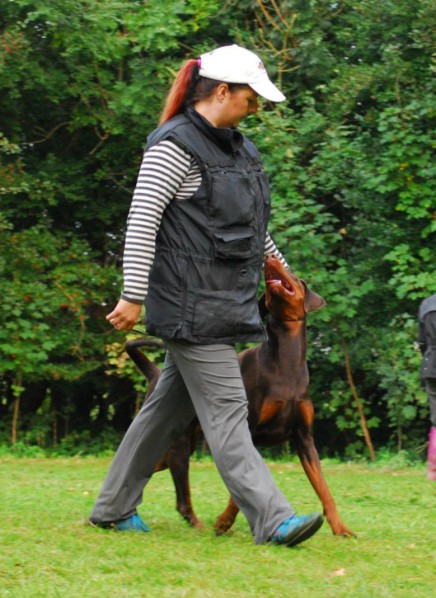 Proud Danish Flying Indian Girl & I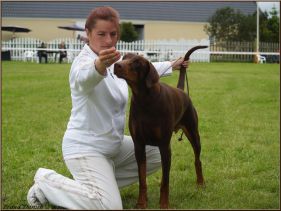 Grandprix Dobermann show 2010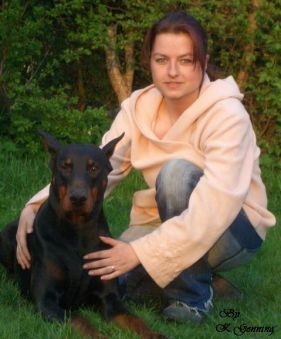 Thor and I in 2004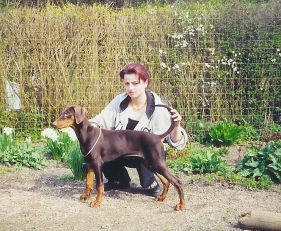 Year 2000 Me and Sira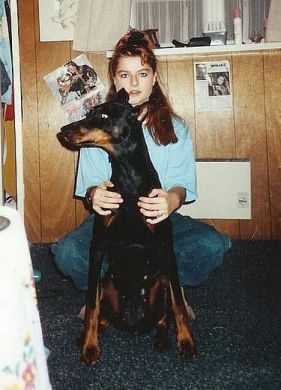 Kildelunds Boheme & I in 1992, She was my first Dobermann :-)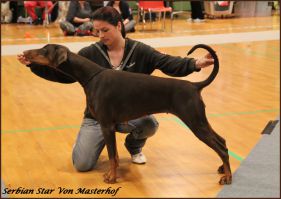 Serbian Star and I in april 2010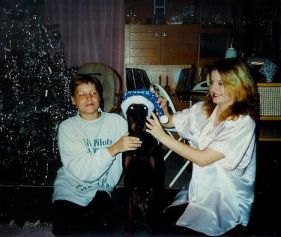 Christmas 1995 with my old female Fyrstinden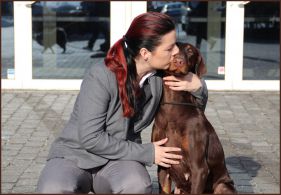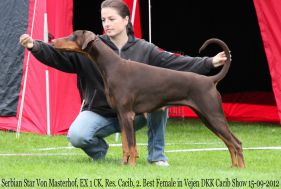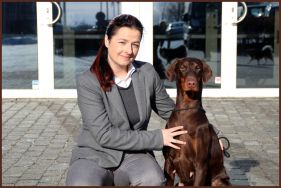 I have a DKK/FCI registreted kennel with Dobermann

I, Kristine, have had Dobermann since 1992, my first Dobermann I got when i was 15 year old, it was Kildelund's Bohéme she was 8 years when I got her, but unfortunately I had her only in 8-9 weeks, she got cancer 3 weeks after I got her, and it spread quickly.
4 years after I bought Fyrstinden, (Chica) from René Hedegård Petersen, today he owns crocodile zoo on Falster, lovely bitch.
And with Chica started my interest in Dobermann breeding.


In 2007, I got my kennel name in Danish Kennel Club .....

Thanks to Eva Bjerg (Kennel Graceful Line)who gave me the final kick, so i got my Kennel name in DKK.
My dogs goes to as many shows in Denmark as possible, our goal and dream is that they can compete international to, I wanna thank the peoples/friends who helps showing my dogs.
I suffer from anxiety disorder, which in my everyday put some stoppers for ordinary thing, my animals help me through this, and I have great pleasure in spending time with them.